Le FIFP est un moment, une expérience unique où le cinéma panafricain et les cultures africaines ainsi que celles de sa diaspora à travers le monde sont à la disposition de tous. C'est une énergie exceptionnelle. Pour définir le FIFP nous préférons laisser le soin à ceux qui ont vécu l'expérience du festival d'en parler à notre place.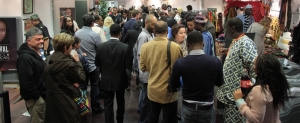 Depuis 2011, le Festival International du Film Panafricain de Cannes associe à ses activités de projection un marché : le Salon Panafricain.
Un lieu où les métiers du cinéma se déclinent. « Le cinéma à l'avantage d'être un art qui regroupe presque toutes les autres activités artistiques. On trouve dans le cinéma, la performance d'acteurs, la musique, la photo, la beauté, l'esthétique, la mode, le livre…»
Notre objectif est de valoriser l'économie du cinéma Panafricain. D'ici quelques années, le marché des arts panafricains va générer des sommes considérables. « Nous sommes déjà demain ». Le potentiel est énorme pour le mettre en lumière.
free welcome bonus no deposit required casino
casino.oddstake.com
free cash bonus no deposit casino uk online casino free bonus codes
Cet idéal est un « rêve actif » qui a fait de l'Africain et de sa diaspora ce qu'elle est aujourd'hui. Cela a été le véhicule de Mandela, il est celui d'Obama et bien d'autres…
Le Panafricanisme est un concentré de l'universalisme. Il a toutes les lumières, celle de l'Egypte antique et celle de l'avenir du monde. En somme, la beauté en permanence.
The FIFP is a moment and a unique experience where Pan African cinema and  African culture, along with its diaspora throughout the world, are made available to everyone. It has an amazing energy. In order to describe the FIFP we will let those who have experienced the festival speak for themselves.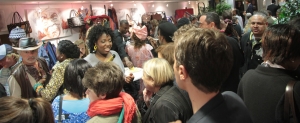 Since 2011, the Cannes Pan African Film Festival has linked its activities with a marketplace : The Pan African Exhibition or Marketplace.
A place where all parts of the cinema industry are available on show. Cinema benefits from being an art form which brings together all types of artistic
activity. Cinema showcases : the performances of actors , music, photography, beauty , fashion, literature…
Our objective is to enhance the economy of Pan African cinema. Within a few years the market place for Pan African art will generate considerable wealth. We are already seeing a significant expansion in Pan Africain cinema, and the potential is tremendous.

This idea is an « active dream » which shows Africa and its diaspora as it is today. This was Mandela's method, as it is that of Obama also and many others. Pan Africanism is a concentration of universality. It has preserved all that was left by the ancient Egyptians, and that which now influences the future. All in all, everlasting beauty.