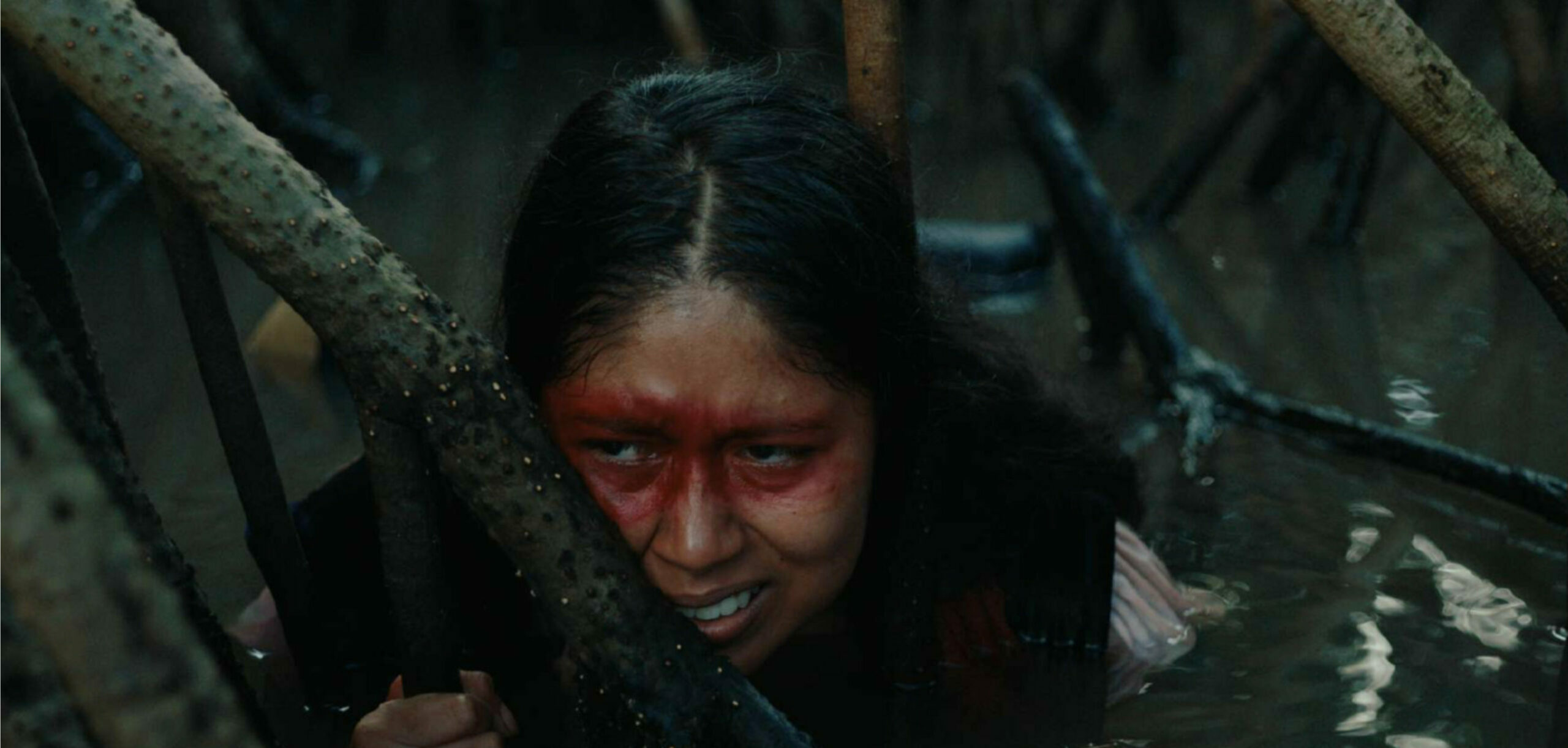 ICI S'ACHÈVE LE MONDE CONNU
Synopsis (FR) : 1645. Guadeloupe. Ibátali, indigène Kalinago épouse d'un colon français, entraîne Olaudah, captif africain en fuite, dans un périple où il peut perdre la liberté et la vie. Elle est prête à le sacrifier pour sauver sa peau. Mais leurs blessures les rapprochent. Cela suffira-t-il pour qu'ils deviennent autre chose que ce que la colonisation a décidé qu'ils seraient : une « Sauvage » à exterminer, un « nègre » à esclavagiser ?
Synopsis (EN): (HERE ENDS THE WORLD WE'VE KNOWN)  1645. Guadeloupe, French West Indies. Ibátali, a Native Kalinago (one of the Caribbean's first nations), is married to a French settler. She takes Olaudah, a Yoruba man, on a journey during which he could lose his freedom and above all, his life. She is willing to sacrifice him to save herself. But their wounds bring them closer. Will they manage to restore their humanity and escape their colonial fate: a "savage" destined to be exterminated, and a "nigger" destined to be enslaved?
Réalisateur(trice)/Director: Anne-Sophie Nanki
Séance/Screening: Le vendredi 21 octobre à 20h00/Friday, October 21st at 8:00PM
Genre: Court-métrage, fiction/Short, fiction
Origine : France, Guadeloupe