Le Jury de la 10 ème édition du Festival International du Film PanAfricain, était présidé par:
Madame Tetchena BELLANGE(Canada)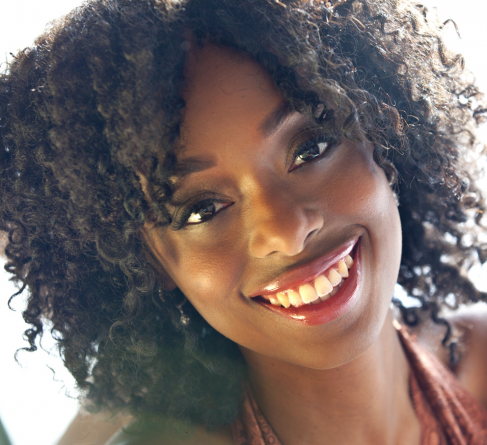 et Monsieur Henri HENRIOL(France/Sénégal)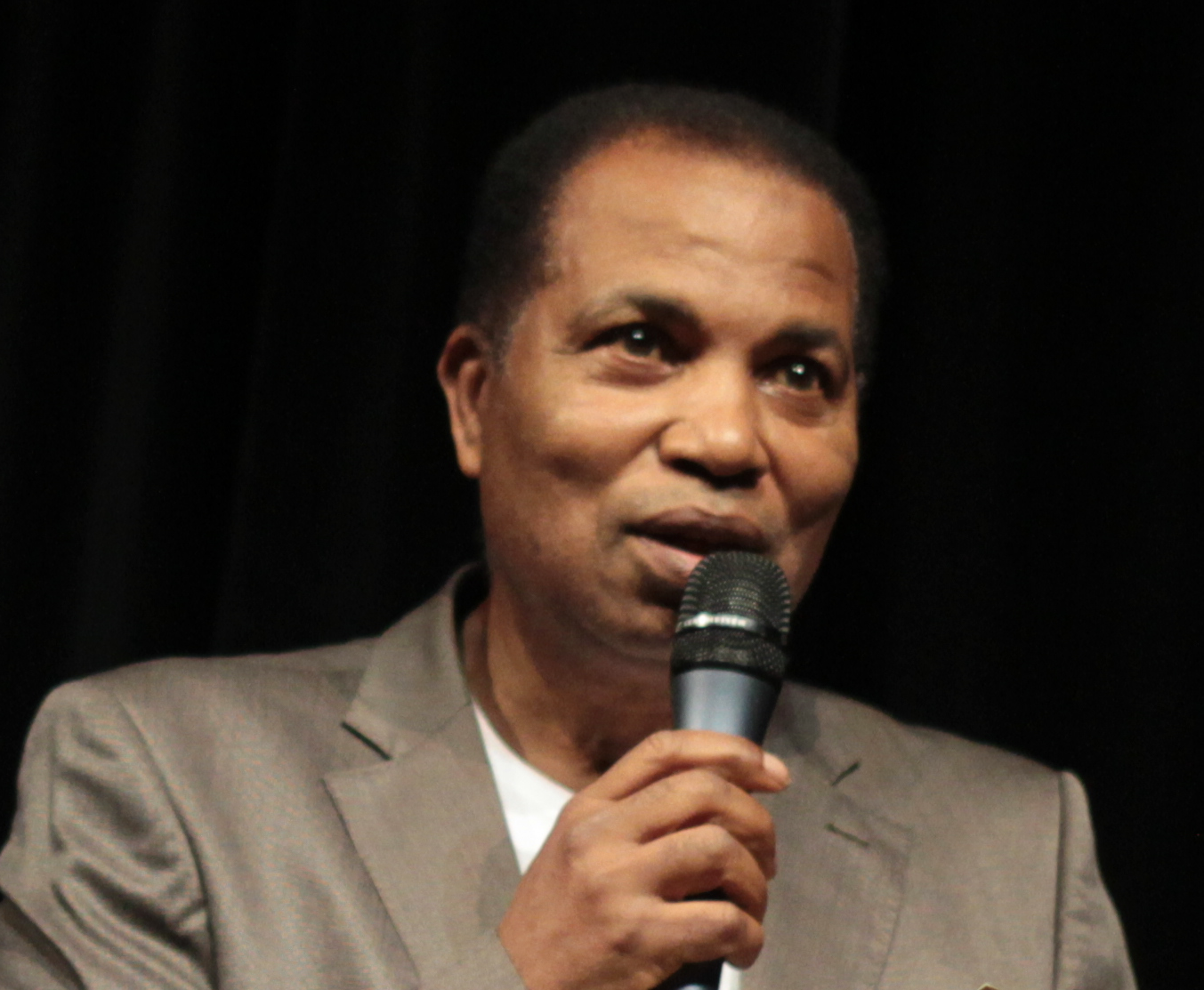 et composé par Mesdames : Nolda DI MASSAMBA (Réalisatrice et Productrice) – RDC / France / Belgique, Laurentine MILEBO (RDC / France) ; Messieurs : Nicolat LUISET (Journaliste / Reporteur / France 2 ) – France Jean ADAM (Scénariste) – France David MARCOUD (Realisateur & responsable de Tropik network Europe)
FILMS 2013
SYNOPSIS – FIFP – Cannes – April, 17 – 21 avril 2013
French and English
This list includes fiction features and shorts, animation, experimental and documentary.
Cette liste comprend des longs et courts métrages fiction, animation, expérimental et documentaire.
AGADEZ TOSHAM-TOSHAM de Cherifa Difellah – Doc – 26′ – France
Frontalier de pays en pleine agitation, le Niger est classé zone rouge. A l'origine, simple accompagnement de Moussa , Touareg du Niger, musicien du groupe Désert Rebelle, ce film de Chérifa PLACIDET-DIFELLAH, était destiné à promouvoir le festival d'Agadez dont Moussa Bilalan Ag est un des principaux organisateurs.
Au fil des jours le film s'est transformé en une sorte de reportage sur une partie de la réalité de ce pays.
The border zone of country in full excitement, Niger is classified red zone. Originally, simple support of Moussa, Tuareg of Niger, band member of Désert Rebelle, this movie of Chérifa PLACIDET-DIFELLAH, was intended to promote the festival of Agadez of which Moussa Bilalan Ag is one of main organizers.
In the course of days the movie was transformed a kind of report on a part of the reality of this country.
Espace Miramar – Dimanche 21 avril – 14h – Sunday, April 21 – 2pm
AGAINST THE GRAIN – de Elias MAEL – Fiction – 86'35 – USA – 2012
Isaiah Johnson, un enfant de quartiers défavorisé d'Oakland (Californie). Il a l'occasion d'intégrer une université d'élite. A sa première année, il lutte pour obtenir de bonnes notes tout restant loyal envers ses amis d'enfance et en attisant le coeur de la fille de ses rêves. Face à un dilemme, il doit choisir entre son passé et son avenir.
Isaiah Johnson, an inner-city kid from Oakland, California, has an opportunity to attend an elite university. In his first year of college, he struggles to maintain his grades, attempts to remain loyal to his troubled childhood friends, and valiantly tries to capture the heart of his dream-girl. But when he arrives at a crossroad, he's forced to choose between his past and his future.
Espace Miramar – Dimanche 21 avril – 12h – Sunday, April 21 – 12am
AFRICA : THE BEAT de Samaki Wann, Collective – Doc – 60' – Espagne / Tanzanie – 2011
«L'Afrique: The Beat » a été tourné en Nzali, une enclave située en plein cœur de la Tanzanie, où vive les Wagogo. C'est un univers musical unique. De la première image du film au dernier son entendu, chaque image nous emmène plus loin dans leur réalité quotidienne. Alors que leur musique nous envahit peu à peu nous rentrons
dans un monde aux sensations surprenantes. Jour et nuit, le passage du temps et des saisons, la nature et les éléments, l'eau, l'importance de la parole et les histoires, la phase de la vie.
"Africa : The Beat"was filmed in Nzali, an enclave situated in the heart of Tanzania where the Wagogo live. Theirs is a unique musical universe. From the film's first frame to the last sound heard, each image takes us further into their daily reality while their music gradually engulfs us in a world of surprising sensations. Day and night, the passage of time and the seasons, nature and the elements, water, the importance of the word and the stories, the stage of life…
Espace Miramar – Jeudi 18 avril – 17h30 – Thursday, April 18 – 5.30pm
AU SECOURS (WALLU) de Omar Ndiaye – Fiction – 14'02 – Sénégal – 2012
Alfou est un adolescent qui vit avec sa famille à la campagne. Il va à l'école avec sa sœur. Tout se passe bien jusqu'au soir où une bande de rebelle attaque sa famille…
Alfou is a teenager who lives peacefully in the countryside. He goes to school with his sister. Everything goes well until the evening when a band of rebels attack his family…
MJC Picaud – Mercredi 17 avril – 20h30 – Wednesday, April 17 – 8.30pm
BANGANA. SCÈNE DE VIE DES WODAABE, LES NOMADES DU SOLEIL de Elisa Gandelli, Rocco Chiarella et Francesco Sincich – Doc – 63' – Italie / Niger – 2012
Banganà est un campement d'éleveurs nomades Wodaabe au cœur du Niger. Ce documentaire montre la vie de ces éleveurs de zébus à travers le regard et la voix de Mooro, la jeune maman de Jumaare, sa cousine, une jeune fille qui va au worso, la fête annuelle de leur clan. C'est donc un regard de jeunes femmes qui nous accompagne tout au long du film, et nous fait entrer dans la vie de tous les jours ainsi que dans les danses et les chants pour lesquels les Wodaabe sont célèbres.
Banganà is a camp of pastoralists Wodaabe at the heart of Niger. This documentary shows the life of these breeders of zebus through the look and the voice of Mooro, the young mom of Jumaare, her cousin, a girl who goes to the worso, the annual holiday of their clan. It is thus the look of young women that accompanies us throughout the movie, and lets in us to the daily life as well as to the dances and the singings(songs) for which Wodaabe is famous.
MJC Picaud – Jeudi 18 Avril – 18h – Thursday, April 18 – 6pm
BAOBABS NE POUSSENT PAS EN HIVER (LES) de Henri Henriol – 95min –Fiction – Sénégal – 2011
Jean-Yves, 45ans, débarque au Sénégal en quête de sens sans grande conviction. Il va poser ses valises chez Angelo Martini, un vieux routard, un « blanc cassé » qui en
a vu passer d'autres, des expatriés, dans son petit hôtel. Babacar, lui, a 25ans. Son avenir c'est l'Europe juste de l'autre côté de la Méditerranée. Jean-Yves ne s'embarrasse pas du sort des gamins comme Babacar, des jeunes Africains prêts à tout pour fouler la Terre Promise. Il en a suffisamment vu dans les rues de Marseille. Jean-Yves, 45 years, arrived in Senegal in search of meaning without much conviction. He will live with Angelo Martini, who has seen others expatriates in his small hotel. Babacar, he was 25 years old. Its future is Europe just across the Mediterranean. Jean-Yves does not bother the kids out as Babacar, young Africans desperate to tread the Promised Land. He has seen enough in the streets of Marseille.
Espace Miramar – Jeudi 18 avril 20h30 – Thursday, April 18 – 8.30pm
BLACK SOUL (Âme Noire) de Martine Chartrand – Animation – 9'- Canada – 2000
Ce film d'animation convie le spectateur à une plongee au coeur de la culture noire, à un rapide et exaltant voyage à travers les lieux qui ont marque l'Histoire de ces peuples. Le recit que transmet une vieille dame à son petit fils fait defiler sous nos yeux une succession de tableaux peints directement sous la camera. Ce tourbillon de couleurs et de lumiere accompagne l'enfant sur les traces de ses ancetres pharaons, puis sous le baobab, où le griot chante les exploits des rois. L'appel des percussions annonce ensuite le commerce des esclaves et, d'exil en exil, les rythmes noirs, du gospel au jazz, entrainent le garcon des Antilles aux neiges des Ameriques.
This cartoon movie invites the spectator a dishwashing e at the heart of the black culture. A express and exciting journey have take place through the story of these peoples. The recit which passes on by an old lady to her grand-son makes spin under our eyes a succession of boards painted directly under the camera. This whirlwind of colors and of lights accompanies the child on the tracks of its ancestors Pharaohs, then under the baobab, where the griot sings the exploits of kings. The appeal of the percussions announces then the slave trade and, from exile to exile, the black rhythms, of the gospel in the jazz, fired the boy from the Antilles to snow of America.
MJC Picaud – Samedi 20 Avril – 20h30 – Saturday, April 20 – 8.30pm Espace Miramar – Dimanche 21 avril – 17h30 – Sunday, April 21 – 5.30pm
BOULISTES (LES) de Nadège Batou et Amour Sauveur – Comédie -72' – Congo Brazzaville – 2011
Acclamée à la TV congolaise, la série « les boulistes » saison 2 enchaîne les situations comiques sur le thème de l'égalité. La série dépeint les scènes de vie courante de la société congolaise tout en dénonçant les comportements sexistes. Un thème universel interprété par une équipe d'acteurs congolais.
Hailed the Congolese TV, the series 'bowlers' season 2 connects the comic situations on the theme of equality. The series depicts scenes from everyday life of Congolese
society while denouncing sexist behavior. A universal theme performed by a team of Congolese actors
Espace Miramar – Jeudi 18 avril – 13h – Thursday, 18 april 1pm
BULLETS OVER BROWNSVILLE de Natural Langdon et Damon Diddit – Fiction – 93′ – USA – 2011
Bullets over Brownsville est un récit édifiant qui retrace la vie de quatre jeunes habitants de Brooklyn pris dans un engrenage absurde de violence. Un récit qui marie fiction et réalité.
Bullets over Brownsville is a cautionary tale that chronicles the lives of four Brooklyn Housing project residents caught in an absurd web of violence threaded into a narrative that marries fiction and reality.
Espace Miramar – Samedi 20 avril 13h – Saturday, April 20 – 1pm
CAPTAIN OF NAKARA ( THE) de Bob Nyanja – Comédie romantique – 88' – Kenya – 2011
La peur de perdre la femme de ses rêves pousse un jeune homme (ayant un casier judiciaire) à lutter pour rendre rentable son commerce (son étal au marché). Sa volonté de réussite est confrontée à la réalité de la corruption locale. Le port d'un uniforme militaire volé, lui permettra –t- il de mieux défendre ses droits et à préserver son bonheur ?
Afraid of losing the woman of his dreams, a young man with a criminal record pretends to own a profitable market stall. His honest attempts to turn his lies into reality fail, due to the ubiquitous local corruption. Wearing a stolen military uniform, he manages to succeed in defending his rights and his happiness.
Espace Miramar – Mercredi 17 avril 16h – Wednesday, April 17 – 4pm
CARIBBEAN CINEMA Trois films diffusés en partenariat avec le CaribBeing festival de New York
Trafik d'info / West Indies / Making History + Cocktail ouvert aux invités et tickets
Espace Miramar – Samedi 20 avril – 9h – Saturday, April 20 – 9am
CEUTA, DOUCE PRISON de Jonathan Millet et Loïc Rechi – Doc – 90' – France – 2012
Pour les défenseurs des droits de l'Homme, Ceuta évoque tout d'abord le drame de 2005 lorsque cinq Africains avaient été tués et des centaines blessés, après avoir tenté de pénétrer dans l'enclave espagnole de Ceuta. Fuyant la pauvreté, la guerre et les conflits politiques, ils n'avaient rencontré que la violence et la répression des forces de sécurité, qui avaient fait usage d'armes à feu contre ces migrants « armés d'échelles » pour franchir les murs de barbelés (six mètres de haut, sur plusieurs kilomètres) les séparant de ce morceau d'Europe.
For the defenders of human rights, Ceuta evokes first of all the drama of 2005 when five Africans had been killed and hundreds hurt, having tried to penetrate into the Spanish enclave of Ceuta. Avoiding the poverty, the war and the political conflicts, they had met than the violence and the repression of security forces, which had made use of firearms against these migrants  » armed with ladders  » to cross the walls of barbed wires (six meters high, on several kilometers) separating them from this piece of Europe.
Espace Miramar – Samedi 20 avril – 19h30 – Saturday, April 20 – 7.30pm
5 POUNDS de Mohamed Adeeb – Fiction – 11′ – France – 2011
Dans une ruelle du Caire, une femme rentre chez elle après avoir fait les courses. Un
homme mystérieux la remarque et décide de la suivre…
In a street of Cairo, a woman returns home after shopping. A mysterious man
noticed her and decides to follow …
MJC Picaud – Jeudi 18 avril – 20h30 – Thursday, 18 April 8.30pm
CLOWN CHOCOLAT (LE) de Samia Chala et Thierry Leclère – Doc -51' – France – 2012
C'est une évocation à la fois poétique, ludique et historique de la vie tragique du clown Chocolat, artiste noir de cirque dans le Paris des années 1900, et premier acteur noir dans un rôle-titre sur une scène française, en 1911.
It is an evocation at the same time poetic, playful and historic of the tragic life of the Chocolate-brown clown, the black artist of circus in the Paris of on 1900s, and first black actor in a title role on a French stage, in 1911.
Espace Miramar – Samedi 20 avril – 15h – Saturday, April 20 – 3pm
COLORED CONFEDERATES de Ken Wyatt – Doc – 40' – USA – 2012
Nous avons uniquement une image de soldats blancs ayant combattus pour les Etats confédérés des Etats Unis d'Amérique. Mais est-ce exact ? Les preuves de la participations de soldats noirs est quasi introuvables dans les régistres officiels. A l'inverse, certaines études et médias (par exemple, le film, Glory) reconnaissent la participation de 200000 Noirs dans l'armée de l'Union. Le fait est que l'engagement des Noirs a été tout simplement interdit par le gouvernement confédéré. Une telle pensée de «gun-toting« sudistes noir était impensable au 19ème siècle, parce que les noirs n'étaient reconnus comme citoyens …
We often image the solders that fought for the Confederate States of America as all white. But, is that accurate ? Evidence of Confederate soldiers of color is hard to find in official records. On the other hand, studies and media (e.g., the film, Glory) acknowledging 200,000 blacks' participation in the Union army are abundant. The fact is that enlistment of blacks was simply prohibited by the confederate
government. Such a thought of "gun-toting" black southerners was unthinkable in the nineteenth century, because black were not recognized (let alone acknowledged) as citizens.
Espace Miramar – Vendredi 19 avril – 13h – Friday, April 19 – 1pm
CRIME SILENCIEUX (LE) de Guillaume Komi Ozou – Fiction– 114'- Togo – 2011
Après avoir appris sa séropositivité à un stade avancé, suite à un viol qu'elle a subi, Selom est animée de colère, de rage et de vengeance…
When she learned that she is HIV positive, Seldom was completely upset. Since that time, she is angry, mad with rage and revenge…
MJC Picaud – Mercredi 17 avril – 20h30 – Wednesday, April 17 – 8.30pm
DÉBROUILLE À CONAKRY – LE MARCHÉ DE MADINA – de Thierry Soumah – Doc – 52' – France – 2012
Le marché de Madina est le poumon économique de boutiquiers, vendeurs ambulants, vendeurs de friperie, voitures se croisent quotidiennement dans une ambiance d'ingéniosité pour survivre au quotidien.
Conakry : magasiniers, vendeurs de pièces de surchauffée et rivalisent
The market of Madina is the economic heart of Conakry : storekeepers, shopkeepers, hambers vendors, second-hand car parts sellers cross thematives in a daily hot atmosphere and compete with their ingeniosity to survive the day.
Espace Miramar – Jeudi 18 avril – 14h30 – Thursday, April 18 – 2.30pm
DÉBROUILLE À CONAKRY – LES UNIVERSITAIRES – de Thierry Soumah – Doc – 52' – France – 2012
L'université Gamal Abdel Nasser de Conakry (Guinée) est à l'image du délabrement de l'ensemble du système universitaire africain. Les étudiants sont formés dans des conditions éprouvantes. L'absence de débouchés pour ces diplômés universitaires les obligent à faire preuve de créativité.
Gamal Abdel Nasser University of Conakry (Guinée) is the image of the decay of the whole university system in Africa. Students are trained in harsh conditions. The lack of opportunities for these graduates requires them to be creative.
Espace Miramar – Jeudi 18 avril – 14h30 – Thursday, April 18 – 2.30pm
DÉBROUILLE À CONAKRY – SUR LES ROUTES – de Thierry Soumah – Doc – 52' – France – 2012
Sur les routes de Conakry c'est le règne de la débrouille. Avec moins d'un dollar par jour, le guinéen moyen ne peut compter que sur le secteur informel pour subsister et tenter d'accroître ses maigres revenus. Embarquer dans un taxi permet de découvrir l'histoire, l'organisation, la débrouille et l'espoir de ces travailleurs en tout
genre.
The reign of recourse fulness is on the roads of Conakry. Will less than a dollar a day, a Guinean can only rely on the informal sector to survive ans attempt to increase his meager income. In board a taxi allow discover the story, the organization and hope of these workers of all kinds.
Espace Miramar – Jeudi 18 avril – 14h30 – Thursday, April 18 – 2.30pm
DÉGAGE de Mohamed Zran – Doc – 95' – Tunise – 2012
Dégage ! montre le génie de gens simples qui accomplirent la première révolution du « monde arabe », sans le moindre appui des islamistes et consorts dont les barbus hirsutes, les voilées qui prennent la couleur du temps et les prédicateurs moyenâgeux ne sont que la partie visible de l'iceberg…
Dégage ! shows the genius of simple people who have achieved the first revolution in the Arab world without any support from the Islamists and their kinds among whom Islamic fundamentalists, veiled woman adjusting to the spirit of the times and preachers from the Dark Ages are only the tip of the iceberg…
MJC Picaud – Mercredi 17 avril 18h – Wednesday, April 17 – 6pm
DIALEMI (Elle s'amuse) de Nadine Otsobogo – Fiction – 21′ – Gabon
Une maison en bordure de mer. Un homme, un sculpteur y habite seul. Il travaille à la réalisation d'un buste en pierre de Mbigou. On suit l'évolution du bloc de pierre, pas à pas, ainsi que la tension de l'artiste. Une après-midi, ELLE, une mystérieuse femme apparaît. Il l'attendait…
House overlooking the sea. A man, a sculptor, lives there alone. He needs inspiration. One afternoon, SHE, a mysterious woman appears. He was waiting for her…
MJC Picaud – Vendredi 19 avril -18h – Friday, April 19 – 18pm
FLEURS À LA FENÊTRE (LES) de Giovanni Princigalli – Doc – 50'55 – Canada – 2012
Ce film traite du sujet des rencontres sur Internet entre des femmes africaines et des hommes vivant sur le continent européen ou américain. Des amitiés virtuelles se développent ainsi au fil du temps qui, ensuite, deviennent réelles. Le cinéaste se rend pour la première fois sur les terres africaines du Cameroun pour rencontrer ses belles. Derrière ses yeux, sa caméra, le spectateur suit son cheminement pour trouver ses amies.
This movie deals with the subject of the meetings on Internet between African women and men living on the European or American continent. Virtual friendships so develop over time which, then, become real. The film-maker goes for the first time on the African lands of Cameroon to meet his beautiful. Behind the eyes, his
camera, the spectator follows his progress to find his friends.
Espace Miramar – Samedi 20 avril 16h30 – Saturday, April 20 – 4.30pm
FRÈRE SYLVESTRE de Charles M. de Brantes et Jean-Marc Cazenave – Doc – 52' – (France / Italie / Burkina Faso) – 2012
Frère Sylvestre, membre de la communauté catholique de la Sainte Famille, a passé 45 ans de sa vie à travailler sans relâche pour l'amélioration du sort des cultivateurs du Burkina Faso. Décédé en 2003 dans ce petit pays d'Afrique de l'Ouest, il fut le premier étranger à avoir droit à des funérailles nationales selon la tradition burkinabé. Beaucoup l'appelaient « le sorcier blanc », d'autres « le paysan de Dieu », et certains aujourd'hui attendant sa béatification. Tous se souviennent de lui à la fois comme d'un homme visionnaire et d'un homme d'action.
Brother Sylvestre, member of the catholic community of the Holy family, spent) 45 years of its life to be relentlessly worked for the improvement of the fate of the farmers of the Burkina Faso. Died in 2003 in this small country of western Africa, it was the first foreigner to be entitled to national burial according to the tradition Burkinabe. Many they called him  » the white wizard « , others  » the farmer of God « , and some today waiting for its beatification. All remember him at the same time as a visionary man and a man of action.
Espace Miramar – Samedi 20 avril – 18h – Saturday, April 20 – 6pm
GARIFUNA IN PERIL de Ali Allié et Ruben Reyes – Drame – 99' – USA / Honduras – 2012
Ricarodo, professeur de langue Garifuna a du mal à endiguer la disparition de la culture afro -amérindienne. Pour lui la solution serait la construction d'une école de langue. De retour dans son village natal, sa volonté de collecte de fonds pour financer son projet est soumis à rude épreuve par les plans de développement d'un complexe touristique.
A Garifuna language teacher, Ricardo, struggles to preserve his endangered Afro-Ameridian culture by building a language school backing his home village in Honduras, Central America. A business venture with his brother designed to raise money for the school's construction becomes complicated by the expansion plans of a nearby tourist resort into indigenous territory.
Espace Miramar – vendredi 19 avril – 15h30 – Friday, April 19 – 6pm
HILL AND GULLY de Patrice Johnson Chevanes – Fiction – 115′ – USA – 2012
Hill et Gully est une histoire de Cendrillon urbaine en 2008, l'année de l'élection de Barack Obama. L'élan qui électrise la nation, en particulier les personnes d'origine africaine, influence la vie de trois générations de femmes malheureuses: une mère célibataire, sa mère agoraphobe et sa colérique de fille de dix ans. Elles se transforment grâce aux efforts d'un psychiatre qui les met au défi de parler leurs plus sincères désirs. Comme tout le monde, découvrent un nouveau sentiment de
liberté. La puissance du pardon et l'amour d'un photographe timide lui donne tout ce qu'elle a voulu avoir.
Hill and Gully is an urban Cinderella story, set during 2008, the election year of Barack Obama. The momentum that electrifies the nation, especially people of African descent, influences the lives of three generations of women ; unhappy, single mother, her agoraphobic mother and her angry ten year old daughter. They become transformed through the efforts of a psychiatrist who challenges them to speak their deepest wishes. As each does, they discover a new found sens of freedom ; the mother; the power; of forgiveness and the love of a shy photographer, her mother, courage to conquer her fears and her daugter, the family she always wished she had.
Espace Miramar – Mercredi 17 avril – 13h – Wednesday, April 17 – 1pm
HIVER TUNISIEN (UN) de Teresa Maffeis et Guy Ouillon – Doc – 26' – Tunisie – 2013
Malgré le départ de Ben Ali, de nombreux jeunes Tunisiens ont choisi d'émigrer au péril de leur vie. Ce film recueille des éclairages sur le présent et le futur de la jeunesse tunisienne.
Despite Ben Ali's departure, numerous young Tunisians choosed to emigrate, risking their lives. This film get insight into the present and future of the present Tunisian young generation.
Espace Miramar – Dimanche 21 avril – 21h – Sunday, April 21 – 10pm
I'M TREMENDOUSTY HAPPY THAT– I'M GOING PLAY GOLF de Sameh Estefanos – Doc – 51'77 (Egypte) – 2013
Le titre sarcastique peut se traduire par « je suis tellement heureux que je vais jouer au golf », ce film contient les interviews du directeur de la Fondation de golf égyptienne, de deux hydrologues, d'un économiste et d'un activiste environnemental. Cependant, le cœur du message est le contraste qu'il existe entre la vingtaine de cours de golf verdoyants du pays, irrigués par des arroseurs automatiques et parsemés d'étangs artificiels, et les autres parties résidentielles de la ville, arides et sous-développées, où les femmes et les enfants font la queue pendant des heures pour remplir leurs jerrycans vides parce qu'ils n'ont pas l'eau courante.
whose sarcastic Arabic title translates to « I'm so happy, that I'm going to play golf, » this movie features interviews with the head of the Egypt Golf Federation, as well as two hydrologists, an economist, and an environmental activist. But its main message lies in the stark contrast between images of the country's over 20 bright green golf courses, irrigated with water sprinklers and dotted with artificial pools, and others of its arid underdeveloped living areas, where women and children stand in line with empty jerry cans because they have no running water.
Espace Miramar – Dimanche 21 avril 14h – Sunday, 21 April 2pm
JEUX DE COUPLE de Maxwell A. Cadevall – Comédie – 95'- France – 2013
Comédie où se mêlent malentendus, ruptures, réconciliations et amitiés en un jeu où la séduction tient un rôle important. Le thème de la séduction et du couple est une des lignes principales de ce film, mais il ne relate pas seulement la vie du couple en danger, il met aussi en avant les multitudes aventures que peuvent vivre les jeunes dans une ville comme Paris avec ses avantages et ses inconvénients.
Comedy where get involved misunderstandings, breaks, reconciliations and friendships in a game where the seduction holds an important role. The theme of the seduction and the couple is one of principal lines of this movie, but he tells not only the life of the couple in danger, he puts forward as well the multitudes adventures as can live the young people in a city as Paris with its advantages and its inconveniences.
Espace Miramar – Vendredi 19 avril – 21h – Friday, April 19 – 9pm
JUNIOR de Jeffrey Elmont – Drame – 11' – U.S.A – 2012
Sept ans après le raid de police qui a mal tourné, un détective est toujours confronté aux conséquences de cette erreur passée.
Seven years after a police raid gone wrong, a detective is confronted with the consequence of his past mistake.
Espace Miramar – Samedi 20 avril – 17h30 – Saturday, April 20 – 5.30pm
LETTRES INTIMES A L'ALGERIE de Myriam Hammani – Doc Expérimental – 62′ – Algérie
Je cherche l'Algérie à travers le Laos, la Turquie, la Macédoine et l'Amérique. C'est sa voix qui m'appelle à rentrer chez moi. Est ce du nationalisme ? Non ! Simplement l'amour. L'amour de mon père, qui est silencieux et plein de secrets, dont sa famille que j'ignore.
I look for Algeria through Laos, Turkey, Macedonia and America. It is the voice which calls me to go back home. Is it of the nationalism? No! Simply the love. The love of my father, who is silent and full of secrets, of which his family I ignore.
MJC Picaud – Vendredi 19 avril – 18h – Friday, April 19 – 6pm
MA POUBELLE GEANTE de Uda Benyamina – Fiction – 15′- France
De retour du Japon où il a achevé son MBA, Yazid Balkacem rentre chez sa mère, sûr de décrocher en France une bonne place. De désillusion en désillusion, Yazid s'englue dans la cité de son enfance, sa poubelle géante.
Of return of Japan where he finished his MBA, Yazid Balkacem returns at her mother's, sure to pick up in France a good place. From disappointment to disappointment, Yazid sticks in the city of its childhood, its huge trash can.
MJC Picaud –Jeudi 18 avril – 18h – Thursday, April 18 – 6 pm
MACPHERSON de Martine Chartrand – Animation – 10'52 – Canada – ONF – 2012
Ce court métrage d'animation de Martine Chartrand (Âme noire) raconte le lien d'amitié tissé au Québec, vers 1933, entre Félix Leclerc et Frank Randolph Macpherson, un ingénieur-chimiste jamaïcain qui inspira au célèbre poète une chanson sur la drave. Entre fiction et documentaire, à travers des séquences porteuses d'Histoire et autour de la mise en images de la chanson, la cinéaste réalise une animation de peinture sur verre, évoquant avec délicatesse les sentiments qui auraient lié l'ingénieur et l'une des sœurs du poète.
This Martine Chartrand's animated short film ( black Soul) tells the bond of friendship weaved in Quebec, by 1933, between Félix Leclerc and Frank Randolph Macpherson, a Jamaican engineer-chemist who inspired to the famous poet a song on the drave. Between fiction and documentary, through expanding sequences of story and around the putting in images of the song, the film-maker realizes an animation of painting on glass, evoking with delicacy the feelings which would have connected the engineer and one of the sisters of the poet.
Espace Miramar –Samedi 20 avril – 15h – Saturday, April 20 – 3pm
MAJ'NOUN de Hazem Berrabah – Drame – 26' – Tunisie – 2012
Maj'Noun est un regard, à la fois personnel et universel, d'expression surréaliste, qui met en scène le corps à travers la danse. C'est un chant d'amour libre, qui dépasse les limites de la langue, de la cultures, des religions, de l'espace et temps. Inspiré librement de « Maj'NOUS LAYLA » de QAYS IBN EL MOULAWAH et du « Fou D'Elsa » de Louis Aragon.
Maj'Noun is a look at both personal and universal expression surreal, which depicts the body through dance. This is a love song free, beyond the limits of language, culture, religion, space and time. Freely inspired « Maj'NOUS LAYLA » of Qays ibn EL MOULAWAH and « Fou D'Elsa » by Louis Aragon.
Espace Miramar –Mercredi 17 avril – 16h – Wednesday, April 17 – 4pm
MOISE KATUMBI FOOT – BUSINESS & POLITIQUE – de Thierry Michel – Doc – 58' – Belgique – 2012
Richissime homme d'affaires congolais, Moïse Katumbi est non seulement le gouverneur de la province africaine du Katanga, riche en minerais précieux, mais est aussi le président du célèbre club de football « Le tout puissant Mazembe ». Médias, foot, politique et affaires, tel est le cocktail concocté par ce nouveau Messie africain au nom prédestiné Moïse. Il est le symbole de ce nouveau leadership à la conquête du pouvoir par les urnes et les élections, de cette démocratie basée sur le business et le populisme. Frère ennemi et rival du président de la république démocratique du Congo, Joseph Kabila, Moïse sera-t-il un jour le président élu?
The wealthy Congolese businessman, Moïse Katumbi, is not only governor of the African province of Katanga, rich in precious minerals, but is also president of the famous football team "le tout puissant Mazembe". The media, football, politics and business are the ingredients of the cocktail concocted by this new african Messiah name Moise. He is the symbol of this new leadership that gains power through ballot boxes and elections, as well as being a symbol of a democracy based on business and populism. A rival of the president of the democratic republic of Congo, Joseph Kabila, will Moïse one day be elected president?
Espace Miramar – Dimanche 21 avril – 21h – Sunday, 21 April – 9pm
NEG BWA de Gérard Théobald – Doc. – 80' – France 2010
Hugues Liborel-Pochot explique comment il s'est distancié de ses origines de descendants d'esclaves et de quelle manière il fût nourri par ses pères, ses pairs, ses frères, ce qui lui permet d'avoir une autre lecture de son héritage aujourd'hui. Enfant de Césaire, il se sent encore et toujours porteur de ce premier cri nègre que le poète a poussé et qui a été si universellement entendu, à son instar du grand homme, il affirme : « Je suis nègre et je le resterai »
Hugues Liborel-Pochot explains how he distanced from his descendants' slaves origins and how he is fed by his fathers, his peers, his brothers, what allows him to have another reading of its inheritance today. Child of Césaire, he feels again and again expanding of this first shout Negro whom the poet pushed and who so had universally understood, in his instar of the great man, he asserts:  » I am a Negro and I shall stay  »
MJC Picaud – Vendredi 19 avril – 20h30 – Friday, 19 April – 8.30pm
NINAH'S DOWRY de Victor Viyuoh – Fiction – 95' – Cameroun – 2012 – Europe Première.
Ce film est inspiré de faits réels. Ninah, excellente étudiante a été forcé d'abandonner ses études pour se marier. Après la naissance de trois enfants, Ninah quitte le domicile conjugal…
This film is inspired by the true story. Ninah was an excellent student forced to abandon her studies to marry a physically abusive man. After bearing three children, Ninah found the abuse unbearable and ran away.
Espace Miramar – Vendredi 19 avril – 10h – Friday, April 19 – 10am
PIROGUES DES HAUTES TERRES (DIGNITY) ( LES) de Olivier Langlois – Drame – 90' – France – 2011
1947, ce film raconte la grande grève de Thiès, carrefour ferroviaire de toute l'Afrique. Les cheminots africains exigent les mêmes droits que leurs homologues européens. Cette grève annonce la décolonisation.
1947, this film tells a strory of the great strike that takes place in Thies, a major crossing point of african at the time. The African rail workers fight for equal rights with european collegues. This strike is in the meantime the working point of the decolonization.
MJC Picaud – Samedi 20 avril – 20h30 – Saturday, April 20 – 8.30pm Espace Miramar – Dimanche 21 avril 16h – Sunday, 21 April 4pm
PRISONER OF PAIN (A) de Bouchaib El Messaoudi – Doc – 25′- Maroc
Ce film parle de la tragédie de la plupart des familles qui vivent avec un malade chronique ou handicapé. Le film raconte la prison et la souffrance du «héros» avec les membres de sa famille et de son entourage. Le film est en même temps un message d'espoir. La douleur et l'espèrance sont deux mots exprimés des mêmes personnages.
This film explains the tragedy of most families living with a cchronically ill or disabled. The film tells the prison and the suffering of the «hero» with his family and his entourage. The film is also a message of hope.
MJC Picaud – Vendredi 19 avril – 20h30 – Friday, April – 19 8.30pm 4.1.9. de Alexander Etseyatse – Fiction – 15' – USA – 2013
Si vous n'êtes pas habitué à l'expression « 419 » sachez qu'il s'agit d'une fraude internationale. La demande frauduleuse vous promettant la fortune est d'habitude envoyée par la poste, le fax ou le courrier électronique. Vérifiez vos spam, vous ne serez pas déçu. Ce film met en scène l'histoire de 2 frères nigérians auteurs de cette escroquerie…
If you'r not familiar with the 'phrase' 419 it is basically a type of fraud that has been associated, but not limited to Nigeria. The fraudulent request is usually sent via post, fax and now emails, promising you vast amount of riches if you do something for them. Check your spam, you will see loads in there. This short is about it, the plot follows two British -Nigerian brothers who are involved in the spam and one brother wants out and the other doesn't.
Espace Miramar – Vendredi 19 avril – 15h30 – Friday, April 19 – 3.30pm
REDEMPTION de Cornelius Booker III et Christopher C. Odom – Fiction – 72' – U.S.A
– 2012 – Europe Premiere
Cinq ans ont passé et Luther blâme toujours le Détective John Smith, et sa soeur que Luther a assassinée, de détruire sa vie. La liberté conditionnelle lui ayant été refusée, Luther, avec deux complices, s'échappe de la prison. John, maintenant marié, est ministre et beau-père d'une adolescente. Cherchant la vengeance, Luther et ses complices font irruption dans la maison de John et retiennent en otage sa famille… Five years have passed by and Luther still blames Detective John Smith and John's sister, whom Luther murdered, for destroying Luther's life. After being denied
parole, Luther, along with two goons, escapes from prison. John, now married, is a minister and stepfather to an adolescent girl. Seeking revenge, Luther and his goons break into John's house and hold his family hostage…
Espace Miramar – Mercredi 17 avril – 19h30 – Wednesday, April 17 – 7.30pm
RED, WHITE, BLACK + BLUE de James Brown – Doc – 81' – USA – 2012 – Europe Première.
38 élèves du secondaire de South Central Los Angeles vont entreprendre une tournée trois semaines de rugby en Nouvelle-Zélande. On distingue une équipe de filles et une équipe garçon. L'évolution des jeunes à travers les matchs, la découverte de la culture Maori nous apprend comment le rugby peut être un facteur de réussite.
38 high school students from south central Los Angeles so on a 3 week rugby tour in new Zealand ; a girls team and a boy team. As the Teams battle on the field and interact with maori culture and youth off the field, we learn about the individual struggles of several students and how rugby helps them succeed.
Espace Miramar – Vendredi 19 avril – 13h – Friday, April 19 – 1pm
SHERIFA de Steven A.F. – Fiction – 119' – Togo – 2012
Après une enfance difficile, conséquence des parents qui n'ont pas su le protéger, Sherifa, la quinzaine, va s'enfuir le jour de son mariage forcé…
After a childhood deeply destabilized by parents who were unable to protect her, Sherifa will escape the day of her forced marriage…
MJC Picaud – Samedi 20 avril – 18h – Saturday, April 20 – 6pm
THE PILLARS de Moustafa Zakari – Fiction – 26′ – France
Un couple récemment divorcé, tente de faire face au changement dans une société en pleine mutation.
A couple recently divorced, tries to face the change in a fast-changing society.
MJC Picaud – Mercredi 17 avril – 18h – Wednesday, April 17 – 6pm TONNEAU DES DANAÏDES (LE) de David Guiraud – Fiction- 12′ – France
Dans l'immensité brûlante du désert, un homme est enterré dans le sable jusqu'au cou. On ignore la raison de sa présence ici. Une belle jeune femme, nue sous des voilages rouges, se dirige vers l'horizon sans faire attention à lui. Réveillé par l'ivresse des sens, il réussit au prix de multiples efforts à sortir de son berceau de sable. C'est là que commence sa quête. Celle du désir.
In the ardent unlimitedness of the desert, a man is buried in the sand up to the neck. We ignore the reason of its presence here. A beautiful young woman, naked under red lace curtains, goes to the horizon without paying attention on him. Woken by the drunkenness of the senses(directions), he succeeds in the price of multiple efforts to
go out of his cradle of sand. It is there that his quest begins. That of the desire.
Espace Miramar – Mercredi 17 avril – 19h30 – Wednesday, 17 April – 7.30pm
TOURBILLON A BAMAKO de Dominique Philippe – Comédie – 70' – Mali – 2012
Une chasse sans pitié à la recherche d'un ticket de loterie, dans les rues de Bamako, est interrompu quand Makan néglige le noeud du problème et se concentre sur la belle Sira.
A wild chase in search of a lottery ticket through the streets of Bamako, is interrupted when Makan neglects the heart of the matter and concentrate on a lovely reader, Sira, whom he cares for passionately.
Espace Miramar – Jeudi 18 avril – 19h – Thursday, April 18 – 7pm
VOICES de Joachim LANDAU –– 52 min – Doc. – France – 2012
Les nouvelles voix du cinéma sud-africain s'interrogent sur le devenir du secteur : les enjeux identitaires, le style et l'esthétique ainsi que les bouleversements de leur cinéma depuis 1994…
The new voices of South African cinema question themselves about future of their sector : issues of identities, styles and aesthetic, but also changes of the movie industry since 1994…
Espace Miramar – Vendredi 19 avril – 18h – Friday, April 19 – 6pm
VOLEUR DE PAPILLON (LE) – de Patricia Tassinari – Fiction – 19'58 – Canada – 2012
Une allégorie douce et violente sur le colonialisme qui raconte le dernier jour d'un collectionneur de papillons au Congo Belge. Une dernière visite au Musée qui expose ses papillons le replonge dans l'histoire violente du Congo.
The gentle and violent tale of Mr Leo's last day and his collection of butterflies from the Belgium Congo. A last visit to the museum which exhibit his butterflies hurls him into the Congo's violent past.
Espace Miramar – Samedi 20 avril – 19h30h – Saturday, April 20 – 7.30pm
YEMA de Djamila Sahraoui – Fiction – 92' – France / Algérie – 2012
Dans une humble maison de la campagne algérienne, durant les années des maquis islamistes, Ouardia s'efforce de poursuivre les gestes de tous les jours malgré des épreuves bien lourdes. Tarik, l'un de ses fils, est enterré près de la maison. Ali, le second, est soupçonné de l'avoir tué. Le premier était un militaire et le second chef d'un maquis terroriste. Rudement éprouvée, Ouardia ne baisse cependant pas les bras. Une obstination que va égayer l'arrivée de l'enfant de Malia, une femme aimée des deux frères et morte en couches. Mais Ouardia n'est pas au bout de ses peines car voilà que revient Ali, le fils maudit grièvement blessé…
In humble one house of the Algerian countryside, during the years of the Islamist scrublands, Ouardia tries hard to pursue the gestures of every day in spite of very heavy events. Tarik, one of her sons, is buried near the house. Ali, the second, is suspected of having killed him. The first one was a serviceman and a second leader of a terrorist scrubland. Tremendously felt, Ouardia does not however lower the arms. A stubbornness that is going to cheer up the arrival of the child of Malia, a woman loved by both brothers and died in layers. But Ouardia is not at the end of its efforts because now returns Ali, the son curses seriously wounded…
MJC Picaud – Jeudi 18 avril – 20h30 – Thursday, April 18 – 8.30pm
Les Lieux du Festival
Espace Miramar : 65 Bd de la Croisette (Angle rue Pasteur) – Cannes
MJC Picaud : 23 Bd du Dr Picaud – Cannes Hôtel Montfleury : 25 avenue Beauséjour – Cannes
GUESTS 2013
Exposition
Une expostion des œuvres de Alexis Bust Stephen & de Pascale Delgrange à l'Espace Miramar
Du 17 au 21 avril 2013
Découvrez les oeuvres d'Alexis Bust Stephen
Les oeuvres de Pascale Delgrange :www.couleurdutemps.eu

 Type d'événement : Gala d'Ouverture
Mercredi 17 avril 2013
Espace Miramar
19h30 : Ouverture des portes => Cocktail d'accueil => Ouvert aux invités + Ticket d'entrée.
20h15 : Gala d'ouverture
Divine voix en Ouverture : Déborah Bellevy (Voix et Piano)
Moment magique du FIFP, ce Gala d'ouverture sera marqué par la présence de la DIVA Déborah Bellevy (Soprano). Sa divine voix nous donnera une fois de plus des frissons et un moment exceptionnel de Paix.
Hommage à Momar Gueye
Personnage exceptionnel dans la valorisation du patrimoine culturel africain dans les Alpes Maritimes, Monsieur Momar Gueye est depuis une trentaine d'année l'un des meilleurs acteurs du mieux vivre ensemble sur la Côte d'Azur. Qui d'autre que lui a crée une passerelle durable entre la France et l'Afrique.Conteur, écrivait, peintre… Ces lieux de prédilection : les écoles, les scènes de la région. Le Festival International PanAfricain nous donne l'occasion de lui rendre un vibrant hommage
=> Type d'événement : After
Date : Mercredi 17 avril
Lieu : African Bar – MJC Picaud – Live Music
Début : 22h30
Fin : 1h00
Type d'événement : After
Date : Jeud 18 avril
Lieu : African Bar – MJC Picaud – Live Music
Début : 22h30
Type d'événement : Concert Nuit PanAfricaine
GELO GAL (reggae – Togo) / IAM BAD (France/Toulouse)
Espace Miramar
Vendredi 19 avril 2013
20h30
L'homme, le Rasta vient du Togo et est originaire du Togo et du Benin. Son reggae est d'une couleur africaine et universelle. Son dernier Album est un bijou acoustique. Un album de maturité. Peu de chanteurs ont reçu a mettre autant d'harmonie entre la voix et la couleur musicale de l'oeuvre.
A voir et à écouter absolument lors de son concert unique à Cannes durant le FIFP.
Gala PanAFRICAIN
samedi 20 avril
21h30
Privilège et moment unique vivre le rêve PanAFRICAIN dans un lieu de prestige à Cannes. Gastronomie française et ambiance africaine, caribéenne et américaine. Depuis 2008, le Gala Panafricain s'est déroulé au Carlton, Noga Hilton et successivement au Martinez.
Pour ce 10ème anniversaire nous avons choisi de vous étonner et de vous embarquer vers une autre merveille de Cannes.
Nous vous invitons au Novotel de Montfleury, un cadre de rêve dans une ambiance féerique.
Une nuit Magique avec l'orchestre Outre Mer en backing groupe + Concert du célébre chanteur de Salsa et Reggaeton colombien : VANNY JORDAN.

La Nuit sera chaude et longue pour le plaisir des particiapants : Réservation obligatoire au  06 10 04 69 44  /  06  75 68 06 01
=> Type d'événement : Concert ==> Gala de Clôture
MAMADY DIABATE & LE VIBRATION MANDINGUE // AFROBEAT // www.myspace.com/mamadydiabate //
Dimanche 21 avril 2013
20h30
Mamady DIABATE est Guinéen. Talentueux guitariste né d'une famille de griotte, son père Lamine DIABATE était un grand joueur de Ngoni dans l'ensemble instrumental de la guinée, sa mère Saran KOUYATE et sa soeur Saran KANTE sont elles 2 grandes diva de la musique Guinéenne. A 16 ans, il intègre le groupe Tramara dirigé par la grande chanteuse Guinéenne Sayon CAMARA, avec qui il fait une tournée Africaine. Fin 1999, il fait son 1er voyage en Europe avec Sayon CAMARA, après
quoi il s'installe au Portugal et voyage dans plusieurs pays tels que le Brésil, le Mexique, l'Angleterre… Mamady DIABATE accompagne aussi des artistes comme, Amadou Sodia, Mory Djely Deen KOYATE, Sékouba BAMBINO… En 2010, il se fait repérer par l'association Le Rêve Africain (www.lereveafricain.com) et intègre son réseau pour étendre sa visibilité. Aujourd'hui Mamady DIABATE est connu des scènes Parisiennes avec son groupe le Vibration Mandingue, au plus grand bonheur des mélomanes, Guitaristes, Afrobeat Maker et passionnés de culture Africaine…